Eva Abisko Ash System
There are 10 products.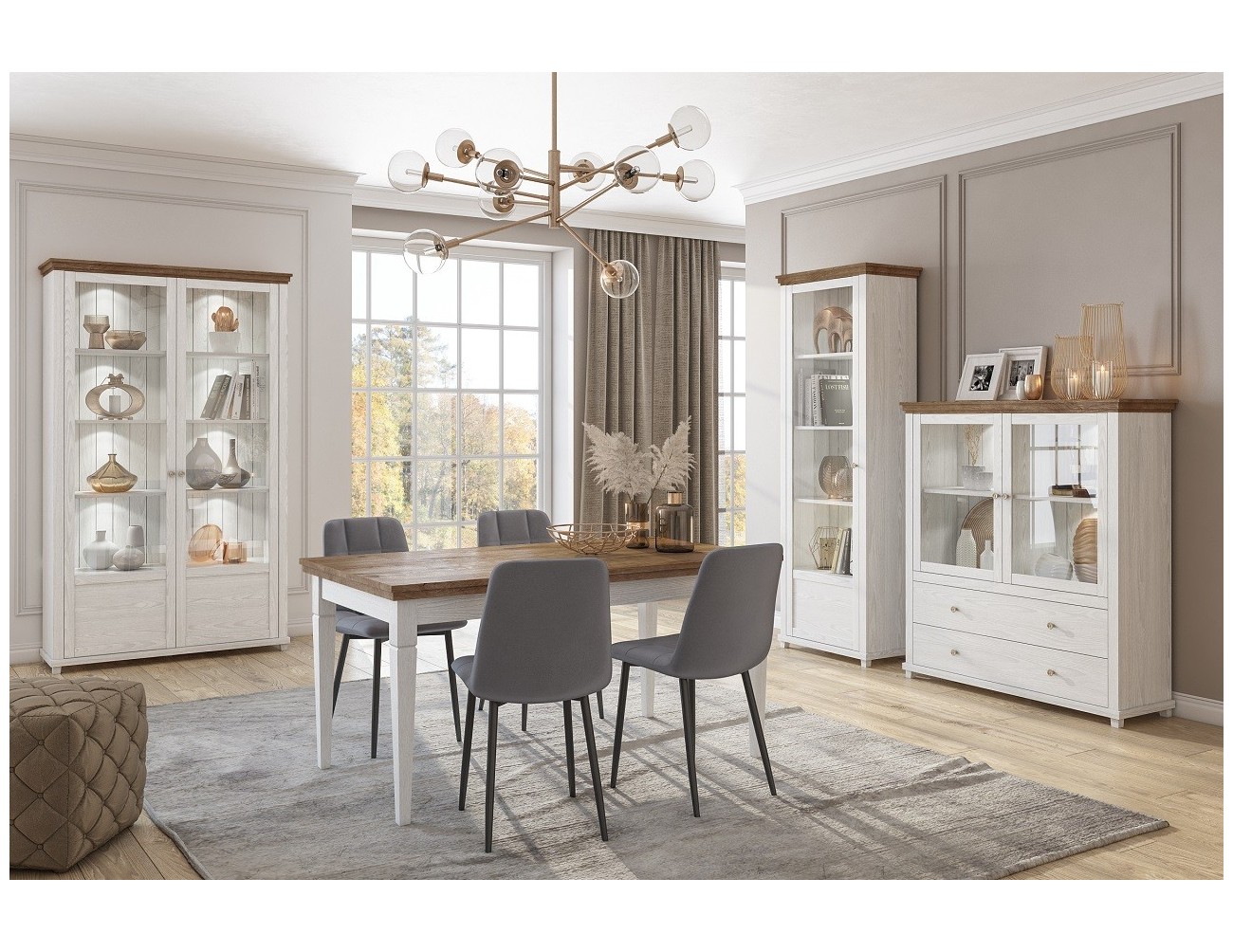 Showing 1-10 of 10 item(s)
The Eva Abisko Ash collection will fit perfectly into a classic interior. The combination of light color with traditional light wood brings out a regal fresh elegance to any room. The series is perfect for the living room, living room and dining room. At your disposal are chests of drawers, windows and a hanging shelf. The collection is complemented by a coffee table and a folding table. The furniture is available in green in combination with the Ribbec Oak. The advantage of the collection is the possibility of installing additional LED lighting.