Tulla White Gloss Collection
There are 11 products.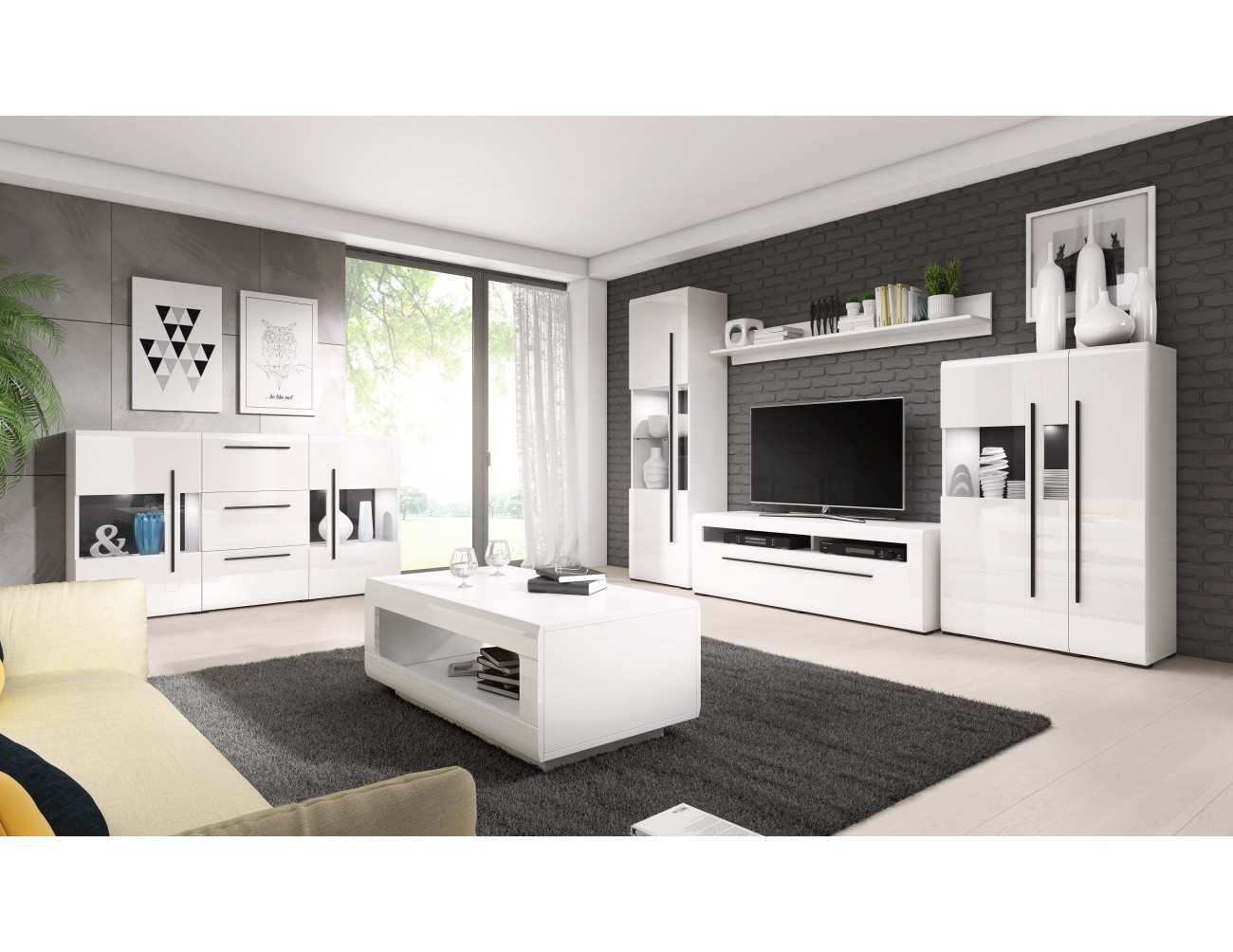 Showing 1-11 of 11 item(s)
The Tulla White Gloss Collection was made using a durable and solid MDF board. It is mainly characterized by craftsmanship and perfect details. At first glance, the attention is drawn to the rounded edges, which are not only an unquestionable visual asset, but also provide a much higher degree of safety, especially for families with children. Black, contrasting handles that break the simplicity of colors turn out to be an interesting addition. It should also be mentioned that the fronts are covered with high-quality membrane foil, ensuring long-term use of the furniture without losing its visual value.