Ollie Collection
There are 7 products.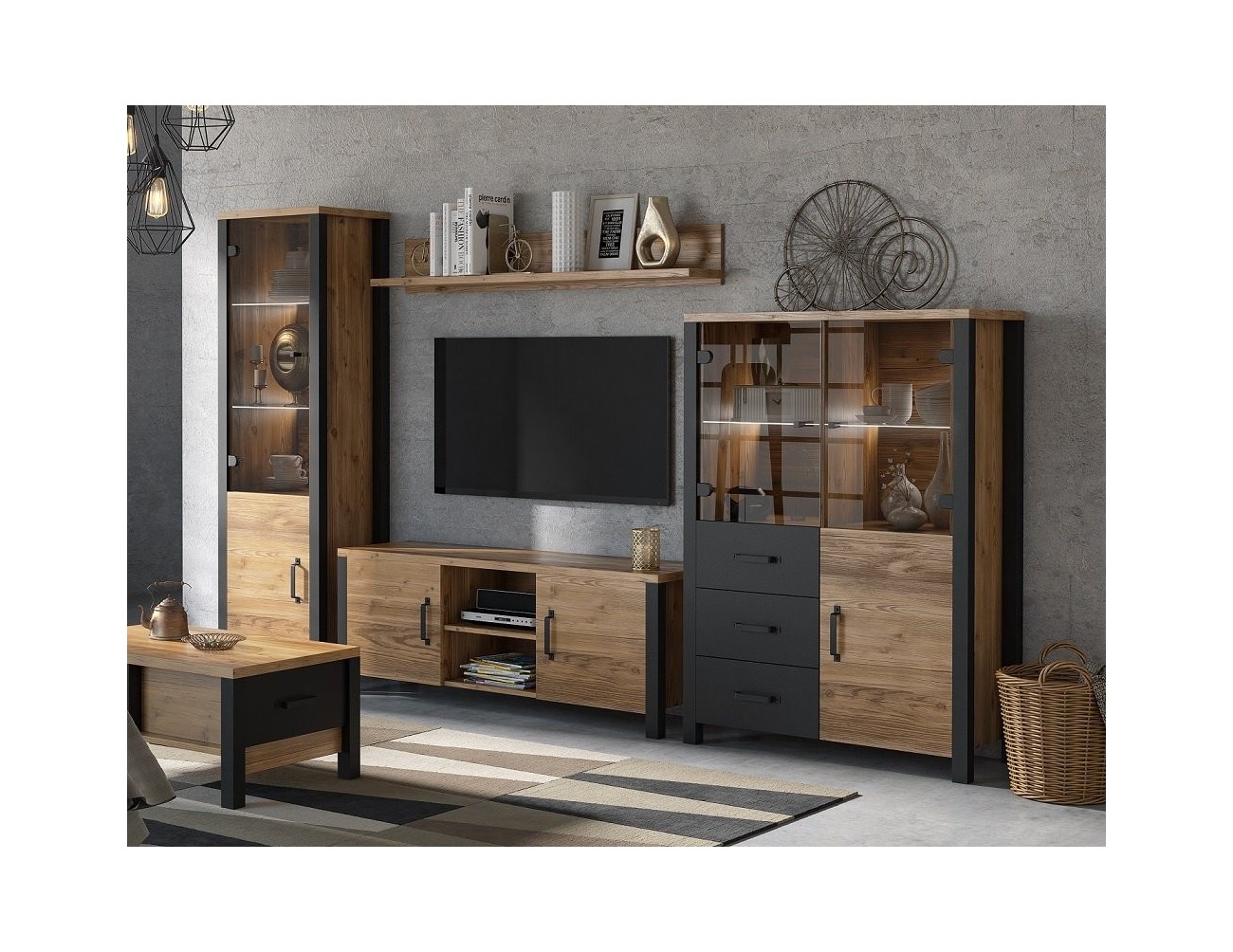 The Ollie room furniture collection enriches a living room, creating compositions in an industrial style. The spacious interiors of individual blocks allow for free segregation of both utility items and decorations. A strong combination of the colors of a natural shade of brown with matte black becomes a value that gives character to the surroundings.
The high quality of the components used in the production ensures the long-term durability of the proposal. The stylized longitudinal handles, as well as the black edges of the furniture, attract the attention of numerous recipients. The collection includes elegant glass cabinets, massive chests of drawers, a coffee table or a hanging shelf. The availability of such a wide range allows you to equip any interior.