Tito Collection
There are 16 products.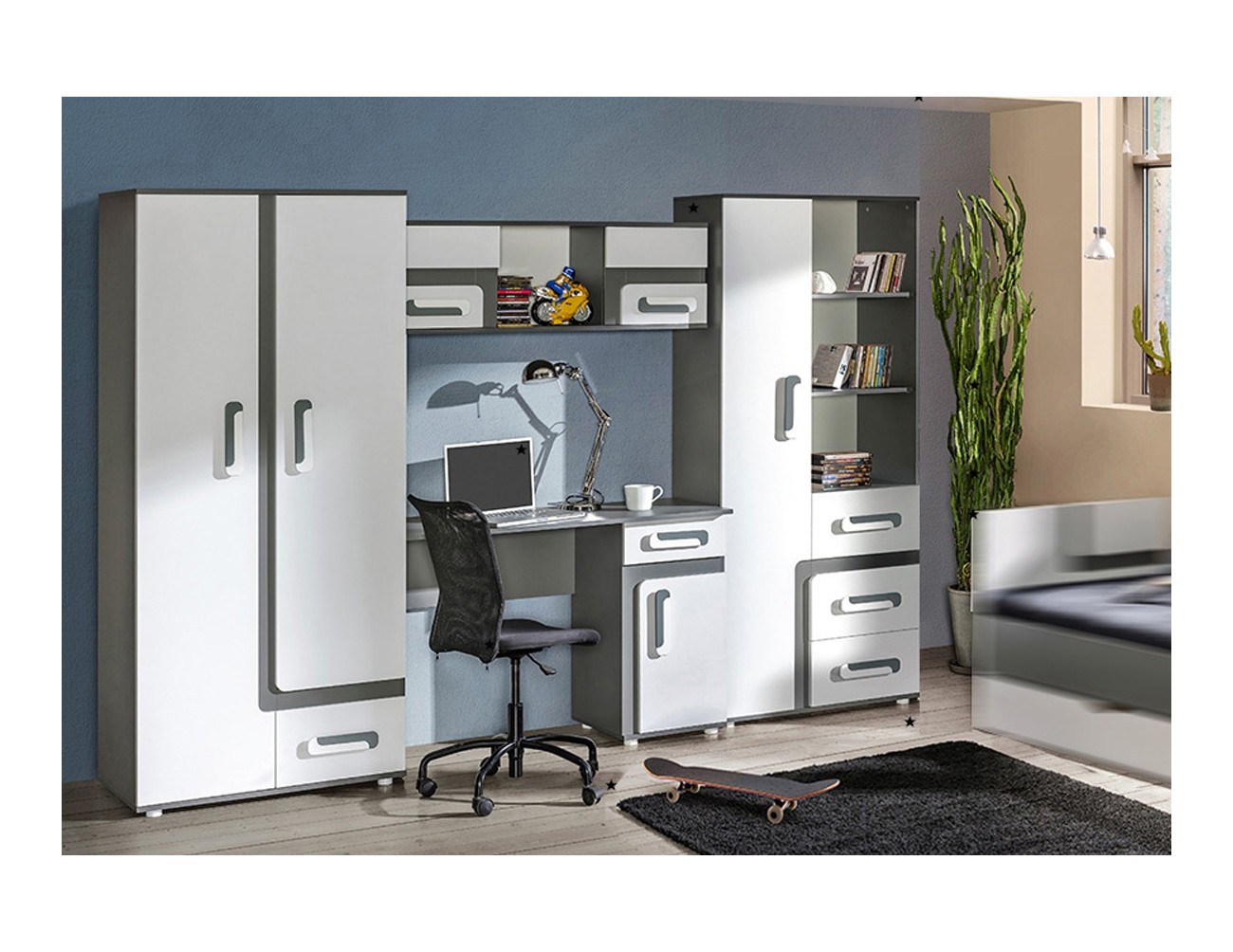 Showing 1-16 of 16 item(s)
The Tito Collection is a modern sector furniture that offers several separate elements. The stylish design of the furniture is highlighted by a color design that will appeal to all ages. Interestingly designed handles are in the same color design as the front of the furniture, which achieves an effective connection.
This sector furniture is suitable for both children's and student rooms. The body of the furniture is made in the color: andracite. The front and handles are in a combination of colors: white matt / anthracite / blue. High-quality laminate board is used for production, which is not difficult to maintain. In our offer you will find 4 color versions, from which you can create an elegant children and teenager's room.