Here at J&B Furniture we take pride in leading the way in the Irish market, introducing industry-changing innovations that have taken the continental European market by storm. One of the things we're most proud of is that we've made it possible, and easy, for our customers to literally Design their own Sofas. Let us explain
What is Modularity
Modular Sofas are constructed from a variety of smaller pieces, called modules.
The innovation and use of Modular Design is that you can make a Sofa any size, any layout, whether a 2/3 seater Horizontal, an L shape design, a huge corner Sofa
Your Sofa will be the exact size and shape needed to fit perfectly in your space and match your vision.
Pre-Designed Sofas are often not quite right for a room-awkwardly shaped, too small or too big, can't face where you want while being flush with the wall-not so with Modularity.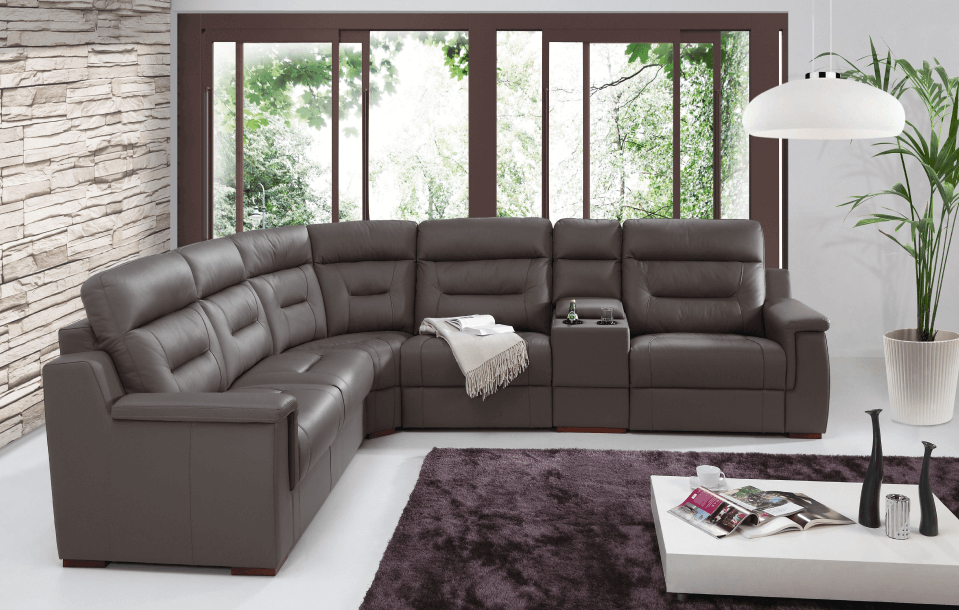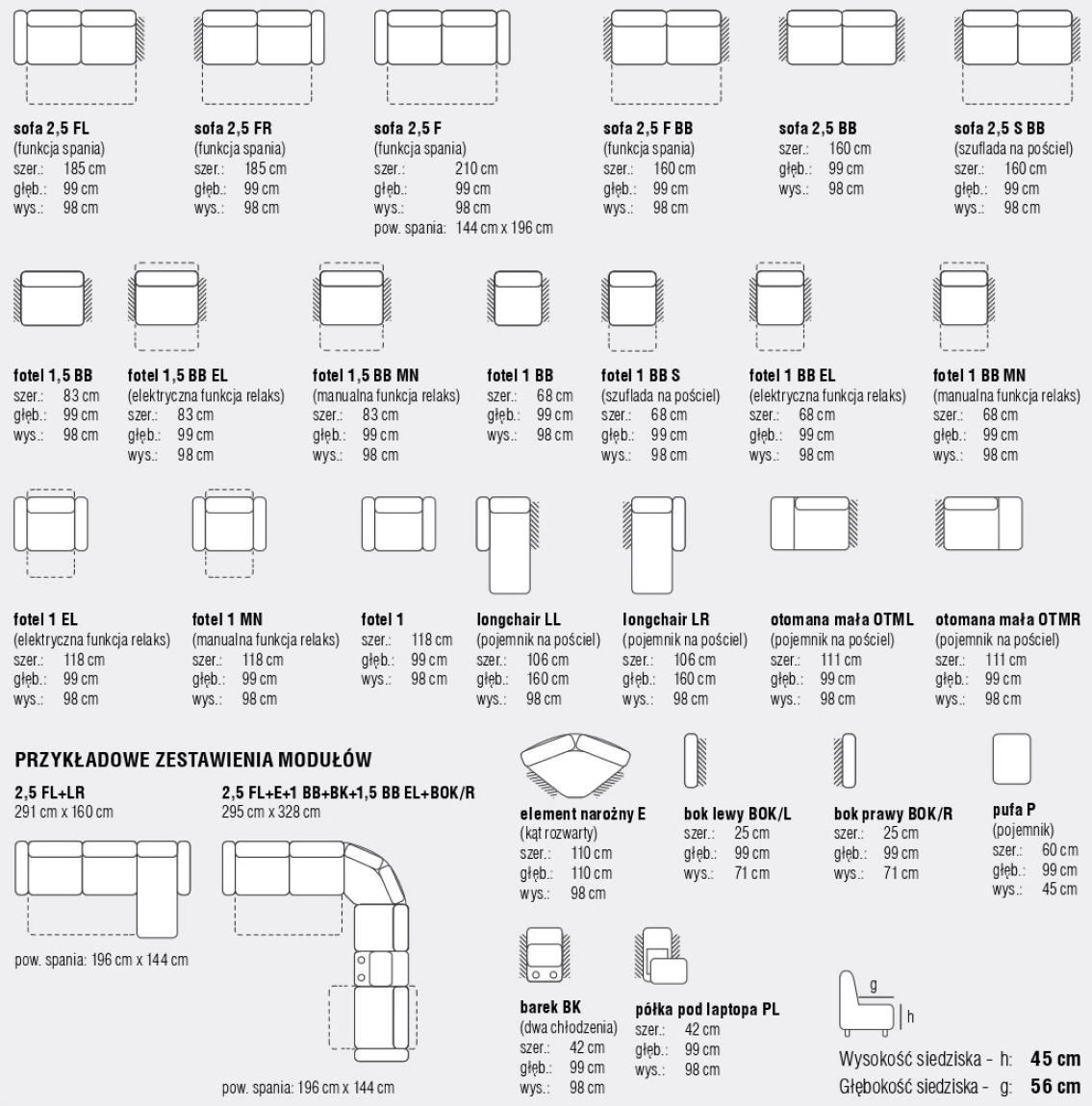 Your Sofa, Your way. See the variety of modules from just one Sofa model. These can be connected in whatever configuration perfectly meets your needs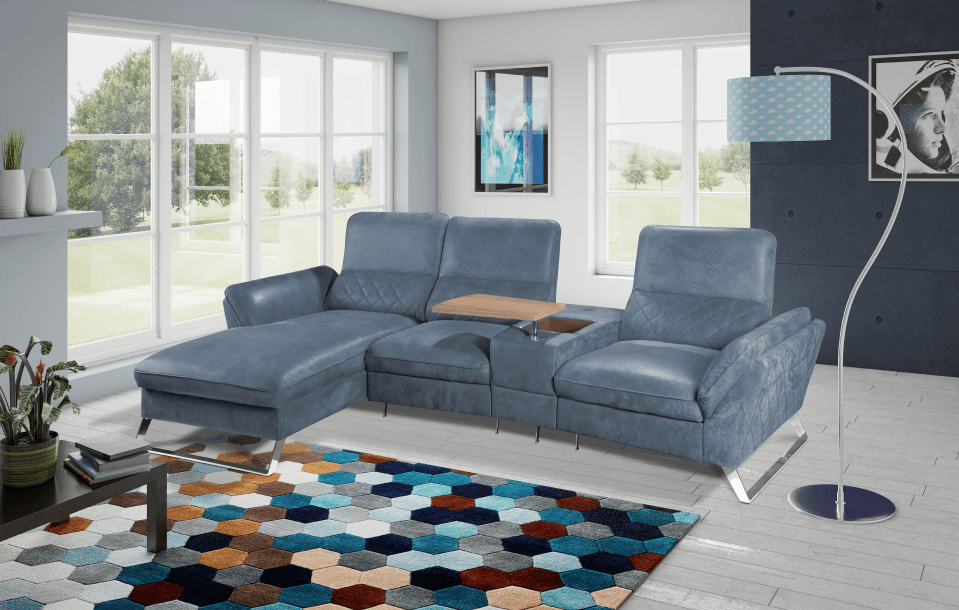 Varied, Sleek Base Design
J&B does not just offer one type of Modular Sofa, but many, in many different styles.
Not only will your layout and configuration be perfect, but the visual aesthetic of the individual modules is something you choose from a range of options.
We're committed to being able to offer you exactly what you want, so we're sure to have a modular Sofa system to match your unique design sensibilities.
Customizable Upholstery
Customizable Upholstery is what brings it all together; you really are, with our help, designing a Sofa from scratch
You Decide what Colour you want your Sofa to be.
You Decide the Fabric(Leather, Felt etc)
Every Modular Sofa has literally hundreds of different Upholstery options.
Whether your dream Sofa would come in Orange Leather or a warm Red Velvet, we can make that happen.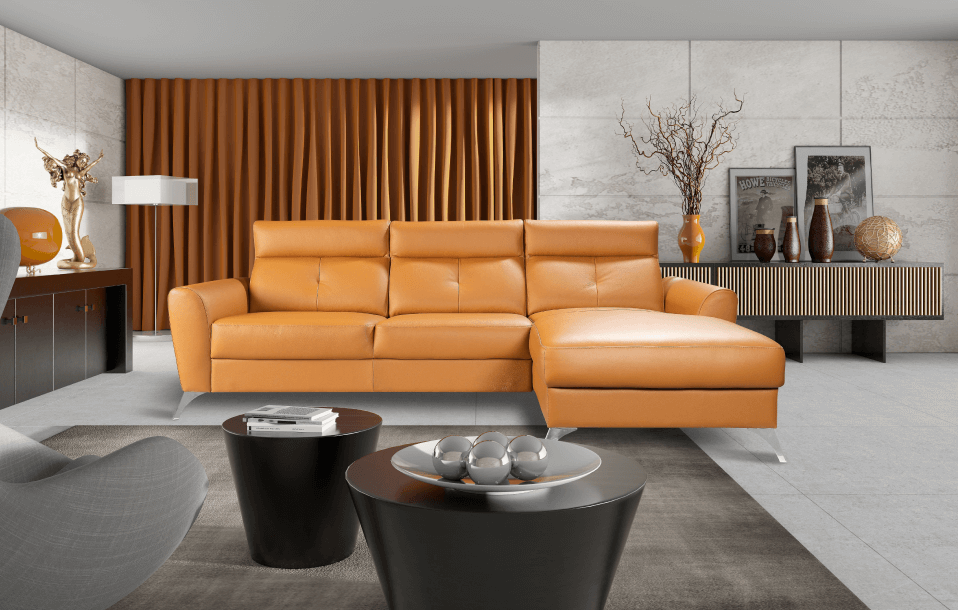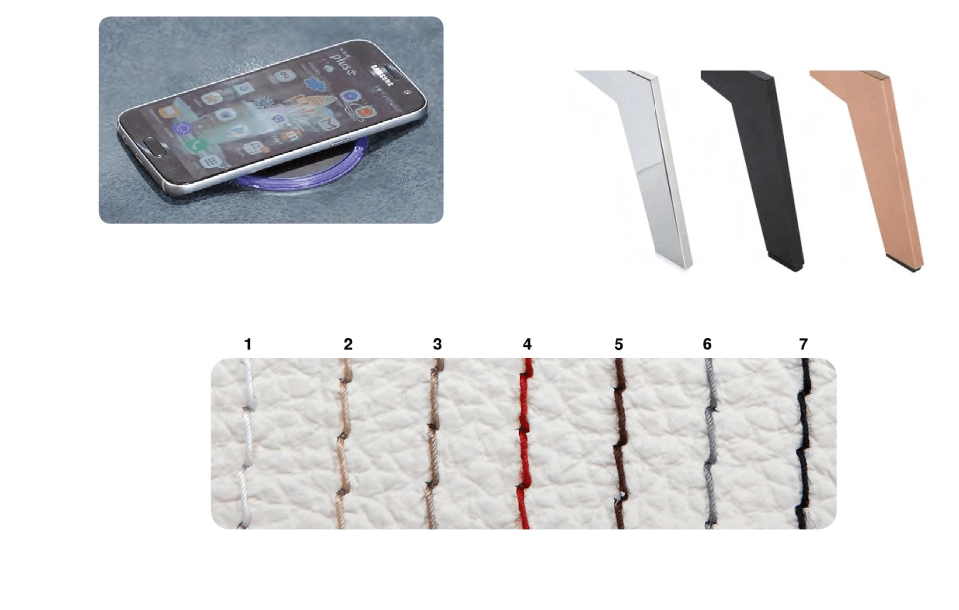 Special Features and Details
If choosing the style, colour, size, layout, and fabric wasn't enough, there's more.
You can choose Modules that have extra special features in addition to being top-quality Sofa components.
Modules with wooden Mini-Tables and Cup Holders are popular choices.
Many even choose to get their Sofa with a built-in Wireless Phone Charger on the surface, or other more conventional types of built-in chargers/USB ports. These can be supported with either an interior battery or a plug to connect your Sofa to your home electric system.
You also have substantial say over even very small elements of the aesthetic design. With many Base Designs you can choose from a number of different colours for the legs for example, or even the colour of the cloth used for your Sofa's stitching.
And More…
Quality You Can Rely on
J&B Furniture is not just focused on giving you an abundance of choice and a uniquely perfect Sofa on an aesthetic level.
J&B Furniture is comprehensively committed to Physical Quality
Our Sofas are sourced from acclaimed and industry-leading Continental European Manufacturers
The Quality of the Materials, The Construction, and the Design Practices are all far beyond what is standard in the market.
Our Sofa's come, for example, with Expertly Manufactured Beech Wood frames, an exceptionally strong and reliable structure.
Our Sofas are filled with High-Elastic Polyurethane Foam and Dual Spring Systems, making them extremely comfortable and yielding, while also retaining their firmness over time
If something is not High-Quality, our Manufacturers will not use it.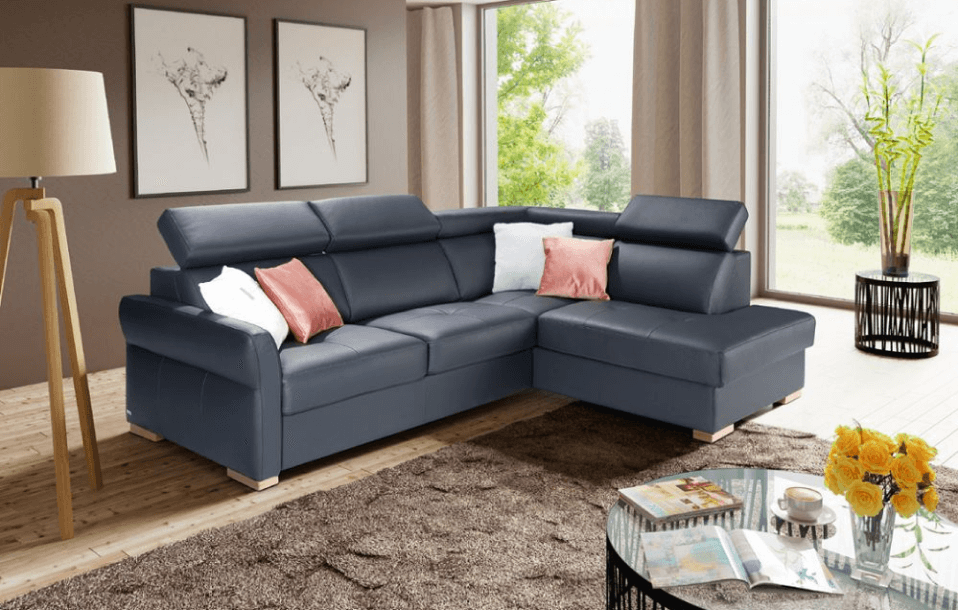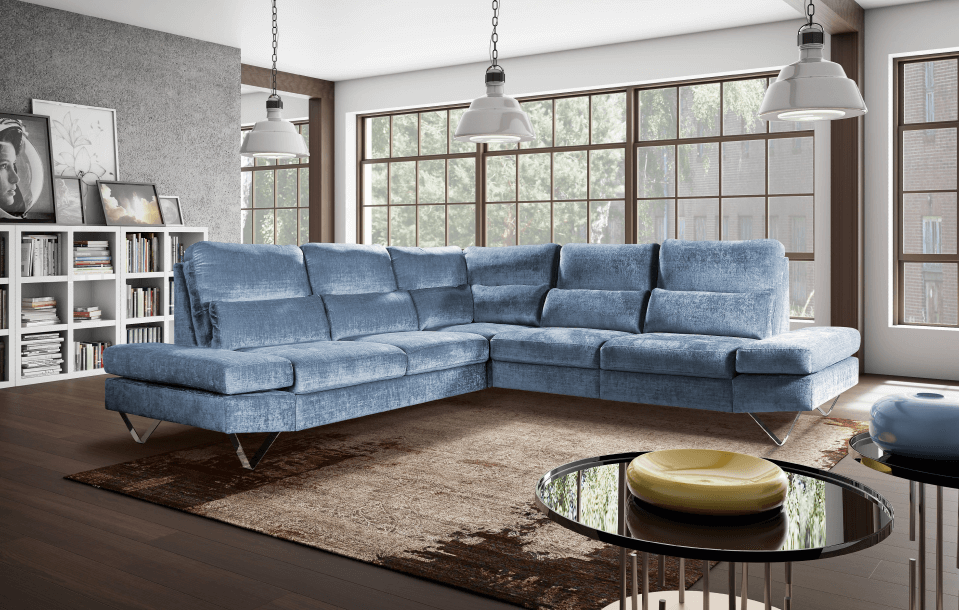 How to Design Your Sofa
Measure Your Space-First thing's first, it will help everything along and prevent mistakes if you know the dimensions of the area you're thinking of putting the Sofa.
Get in touch or drop in. Most of the work in Designing Your Own Sofa is having one of our expert staff show you the options and having a chat, which is super convenient in person. But it can also be done over the phone if you'd prefer.
Get in touch even if you're just curious. There's no commitment or consultation fee, and we'd be delighted to answer any question you might have and talk about the potential Design.
If you decide to go for it, we'll work with you to nail down all your Sofa's data and planning. And that's all there is to it- after completing your Design you can leave it to us, relax, and wait for delivery.
Conclusion
We hope this has been enlightening, and that you have a deeper awareness of just how free, exciting, and surprisingly comprehensive our Design Your Own Sofa suite is. And if you're interested we'd love to hear from you soon