Optima Office Furniture
There are 5 products.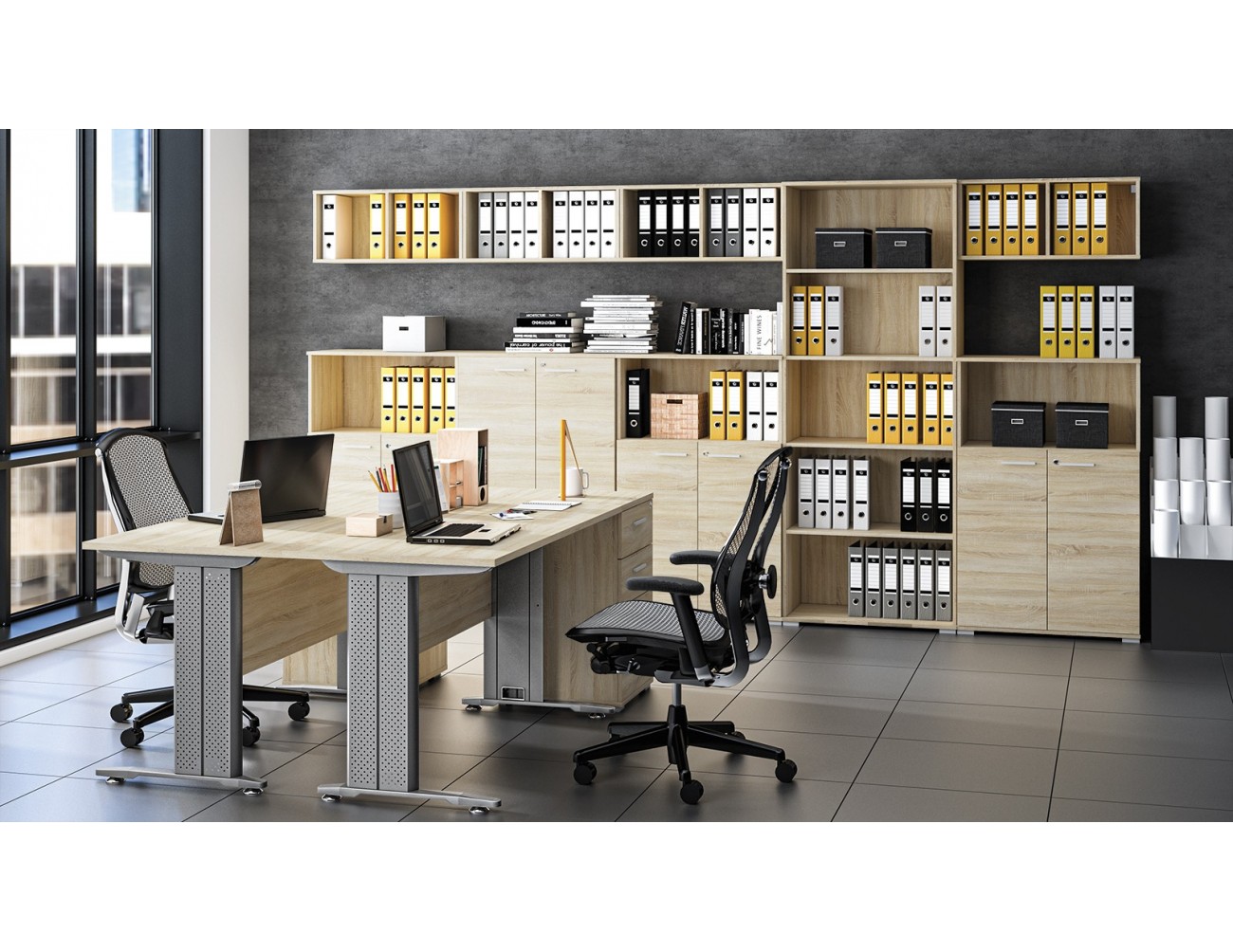 The Optima furniture collection is the perfect solution for office rooms, conference rooms, cabinets and Open Space offices. Optima is primarily a functionality - a variety of cabinets, shelves and commodes that will allow you to optimally store and archive documents. A wide range of desks, various shapes of desk connectors with countertops, colored inserts and partitions ensure functional space and perfect work organization.
Furniture made of high quality 22 mm thick laminated board and 2 mm ABS rim, based on metal bases that guarantee the stability of the body. An important advantage is the standard equipment in locks for cabinets and cupboards, and containers in central locks, which allows us to keep privacy in your workplace. The corps and fronts of the collection come in a bright - Sonoma Light wood colour.