Sale!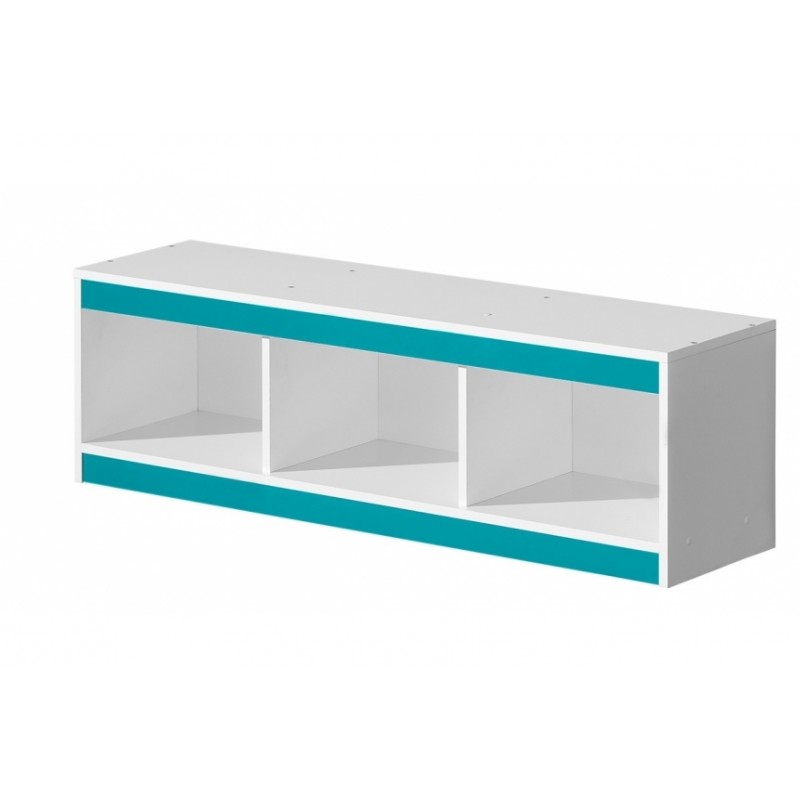 No.10 Oliver Wall Shelf
New product
This product is no longer in stock
Availability date:
89,00 € tax incl.
120,00 € tax incl.
-31,00 €
IN STOCK
*Available in turquoise*
Dimensions:
Width: 120 cm,

Height: 41 cm,

Depth: 32 cm
Description:
The No. 10 Oliver Wall Shelf is the perfect item to complete any bedroom or home office set-up.
Offering three sections with ample space in each, this shelf is as much a decoration as versatile storage option.
Additional Information:
*This item comes flat-packed and requires self assembly. If assembly is required please call our office for a quote.*
10 other products in the same category
Dimensions: Width: 80 cm, Height: 191 cm, Depth: 50 cm Description: 16 mm laminated board, ABS edging 0.5 mm, ball guides in the drawers, plastic handles
Dimensions: Width: 87 cm, Height: 191 cm, Depth: 87 cm Description: 16 mm laminated board, ABS edging 0.5 mm, ball guides in the drawers, plastic handles
IN STOCK *Available in Grey* Dimensions: Width: 80 cm, Height: 191 cm, Depth: 40 cm Description: 16 mm laminated board, ABS edging 0.5 mm, ball guides in the drawers, plastic handles
IN STOCK  *Available in Grey & Pink* Dimensions: Width: 40 cm, Height: 191 cm, Depth: 40 cm Description: 16 mm laminated board, ABS edging 0.5 mm, ball guides in the drawers, plastic handles
IN STOCK *Available in Turquoise, Grey & White* Dimensions: Width: 80 cm, Height: 133 cm, Depth: 40 cm Description: 16 mm laminated board, ABS edging 0.5 mm, ball guides in the drawers, plastic handles
IN STOCK *Available in Grey & White* Dimensions: Width: 120 cm, Height: 85 cm, Depth: 40 cm Description: 16 mm laminated board, ABS edging 0.5 mm, ball guides in the drawers, plastic handles
IN STOCK *Available in Turqouise, Grey & Pink* Dimensions: Width: 80 cm, Height: 133 cm, Depth: 40 cm Description: 16 mm laminated board, ABS edging 0.5 mm, ball guides in the drawers, plastic handles
IN STOCK *Available in Turquoise, Grey & White* Dimensions: Width: 80 cm, Height: 85 cm, Depth: 40 cm Description: 16 mm laminated board, ABS edging 0.5 mm, ball guides in the drawers, plastic handles
IN STOCK *Available in Turquoise, Grey, White & Pink* Dimensions: Width: 120 cm, Height: 80 cm, Depth: 50 cm Description: 16 mm laminated board, ABS edging 0.5 mm, ball guides in the drawers, plastic handles
IN STOCK *Available in turquoise and grey* Description: 16 mm laminated board, ABS edging 0.5 mm, ball guides in the drawers, plastic handles