Mini corner sofa belongs to medium-sized furniture with a classic design that puts an emphasis on comfort. It can successfully stand in the living room as well as, in a youth room. It is a stable, comfortable piece of furniture equipped with a sleeping function and a bedding container. It is distinguished by high, ergonomically shaped cushions, which serve as a support.
Additional Information:
Prices may differ based on colour and material
Finance Available
Delivery Available
DIMENSIONS: 
Width: 234 cm
Height: 88 cm
Depth: 141 cm 
Sleeping area: 198 cm x 144 cm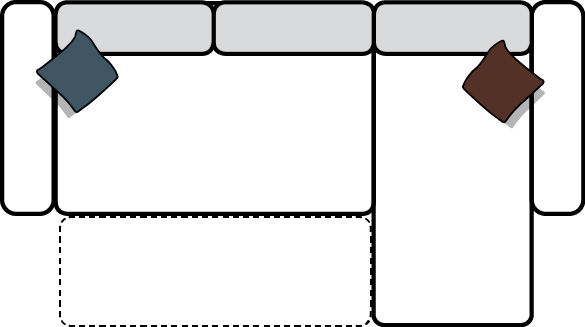 Data sheet
Width

234CM

Height

88CM

Depth

141CM

Sleeping Area

198CM x 144CM
Reviews
No customer reviews for the moment.